Safety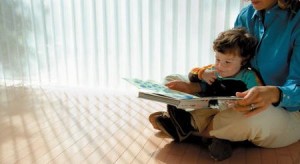 All manufacturers we use comply with all state and federal regulations in accordance with the Window Covering Safety Council.  We will explain to you all actions we will take to ensure the safety of your children, and what alternate type of lifting mechanisms are available at the time of product selection.
We always make sure to stay up to date on all safety standards and will use the utmost care to ensure your house is safe and you are happy.
According to the the 
Window Covering Safety Council:

Parents and caregivers are being reminded of potential window-cord dangers and are urged to make the right choice and only use cordless window products in homes with young children. Owners and renters should replace all window coverings in the home made before 2001 with today's safer products.
To maximize window-cord safety when young children are present, consumers are urged to follow these safety guidelines:
Install only cordless window coverings in homes with young children.

Replace window blinds, corded shades and draperies manufactured before 2001 with today's safer products.

Move all cribs, beds, furniture and toys away from windows and window cords, preferably to another wall.

Keep all window pull cords and inner lift cords out of the reach of children.  Make sure that tasseled pull cords are short and continuous-loop cords are permanently anchored to the floor or wall.  Make sure cord stops are properly installed and adjusted to limit movement of inner lift cords.

Lock cords into position whenever horizontal blinds or shades are lowered, including when they come to rest on a windowsill.
The Window Covering Safety Council is a coalition of major U.S. manufacturers, importers and retailers of window coverings.