Tahoe & Truckee Case Study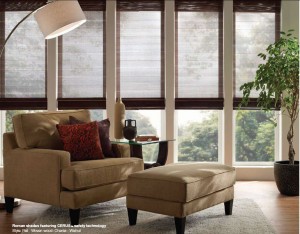 Case Study # 1: Tanner Construction  "Santomero Residence"-Northstar
The homeowner needed to have the ability to darken her rooms and wanted to have minimal visual impact.  We wanted to use Lutron QED Technology to optimize control of the window coverings and keep a "mountain feel to the home".  The windows were angled at the top creating a problem due to the simple fact motors need to be mounted perfectly level.  I worked with the contractor and architect to help design a pocket cut into the ceiling to maintain the architectural look of the home.  The end product created a motorized blackout shade that disappeared into the ceiling  while maintaining a clean architectural look in the home.
Case Study # 2:  Loverde Builders "Laughing Bear Lodge"-Lakefront Tahoe City
The look of the home was very much a lodge feel.  The homeowner wanted to use Lutron QED technology to reduce glare and create privacy when necessary.  The construction of the home implemented large logs to cover interior structural beams.  The trick was how to hide the shades behind logs while keeping the Lodge look.  The solution was to help the contractor and architect design a space within the wall and ceiling where a natural woven shade could fold up into.  In the end the homeowner was very satisfied with the overall look and operation of the shades.
Case Study # 3:  MD Construction "Lessman Residence"-Old Greenwood
We wanted to have coverings that not only reduced glare, but also keep in warmth; incorporating Lutron QED Technology we used both solar shades and Roman Shades with Thermal interlining.  The next issue was to design a space that both the Solar and the Roman Shades could be housed in.  Working with the contractor and homeowner we created an aesthetically and architectural pleasing look that achieved all the look and function the homeowner was looking for.